Started off te night @ the Wanch, to see El Destroyo who played a sterling set of old favourites + a few new tunes!
as always both the music & performance were top notch, with the addition of a vocalist! thats right folks, his name excapes me but he's in the pics & he fitted in really well.
if you havent seen these guys yet, check em out @ Pier Pressure on the 15th.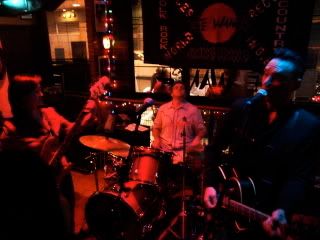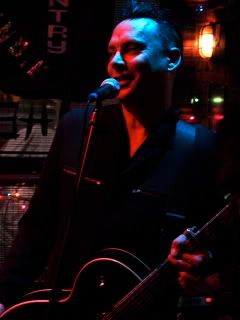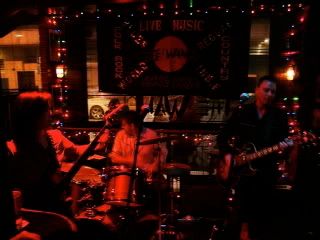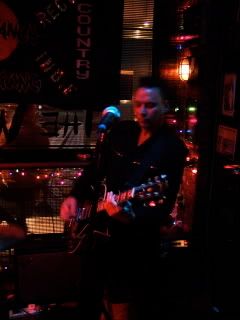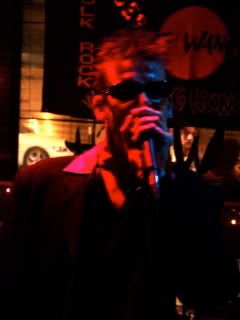 By this point Dakin was already starting to look a little bit worse for wear!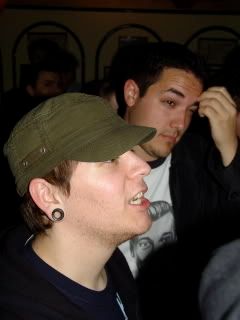 Next up was Dont Panic! with the legendary John Prymer @ the helm.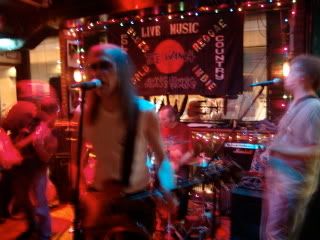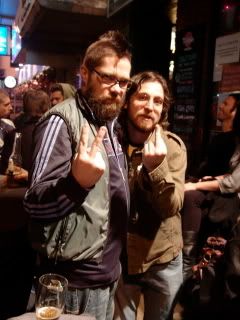 Myself, Julia, Dakin & our friend Christean ended the night @ Amazonia!
Things got a bit messy for Dakin, who blames the harvey wall bangers! Amazing set from house band Icebox, who as always played some of our favourite songs, highlights being "i wanna be sedated" "L.A. woman" "paranoid" " higway star" & "sweet home alabama" topped of a perfect night!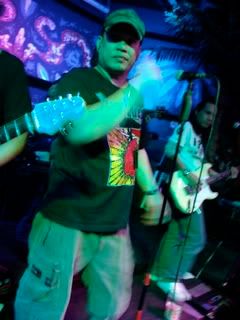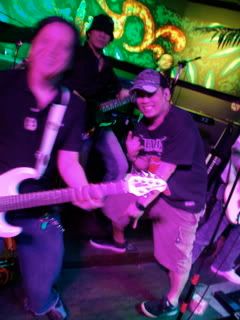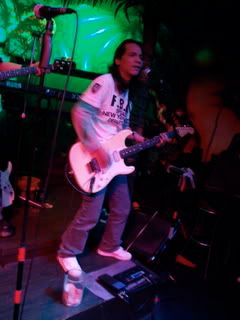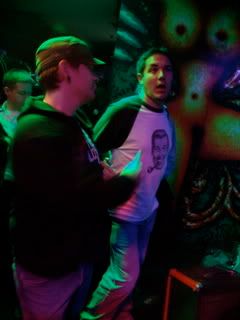 This was probably about the end of the night for Dakin!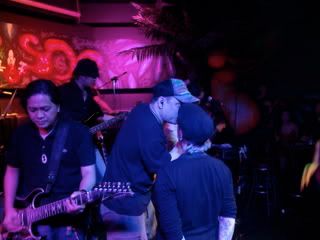 Julia singing Sublime with Spike.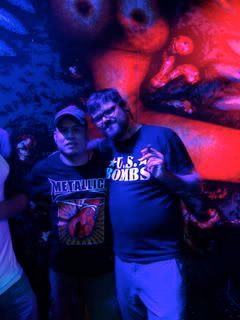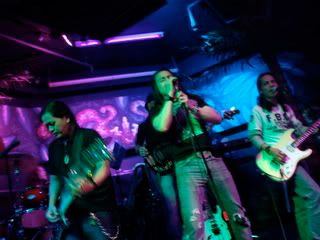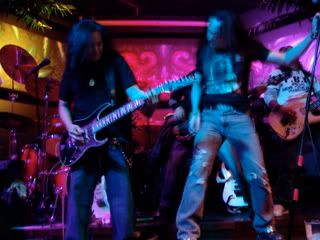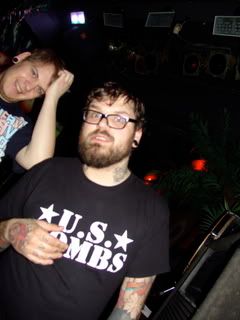 To be honest, by this point i think i'd probably passed my limit!
notice the glass missing from my grip?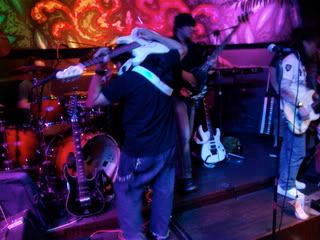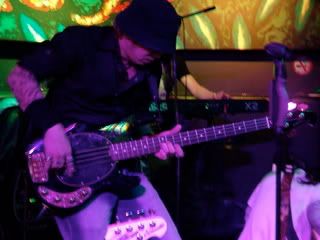 This ended up being the 1st of 4 nights in a row for us @ Amazonia!
ROCK ON!