ok, so ive just completed 2 more tattoo machines.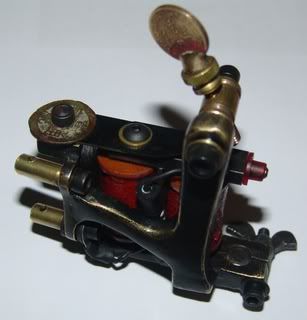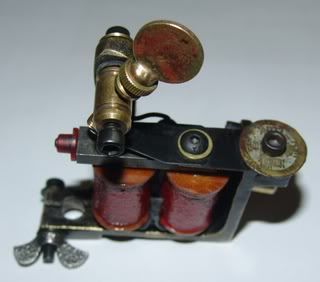 hand made brass jonesy frame with aged black patina finish, hand wound cloth wrapped coils with "candy apple" finish, antique chinese coin shelf washer, 1948 hong kong 5 cent coin contact screw, brass binding posts.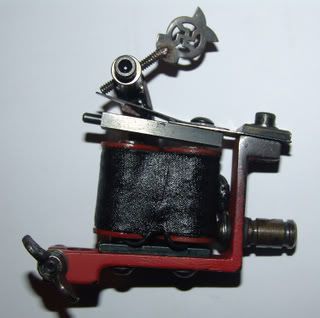 oil blackened iron bulldog frame with red paint, twin cloth wrapped hand wound coils, brass binding posts, custome budhist swastica contact screw.