Ok, so im FINALLY going to get around to making usefull posts.............
yesterday (24th) was my 2nd wedding anniversary & my lovely wife Julia & i went for dinner, the day before was PIER PRESSURE! I didnt actually have the reigns for this one, as Riz was in charge. The line up was AWESOME! First up was Protos, then "The Lovesong" who played a superb set of new songs + old favourites including eastern moments which they dedicated to Julia & I for our anniversary.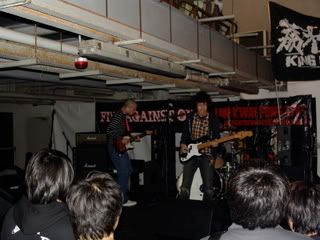 Next up was "King Ly Chee" who as always played a solid set, with Mike from Shepherds The weak filling in on drums.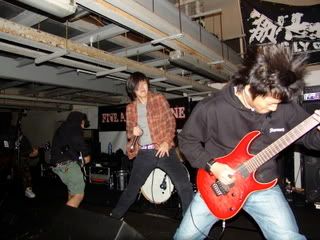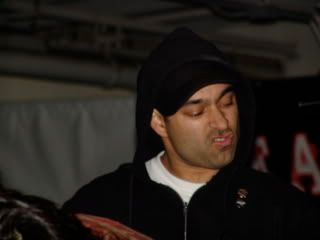 "Shepherds The Weak" came on in fourth place, these guys just keep getting better & better! If you live in Hong Kong & havent seen these guys live, you need to get your arse in gear, if you are abroad then you need to hunt them down on myspace & book them to come over to where you do live, coz like all the bands that played tonight they can easily rival anything coming out of Europe or the States!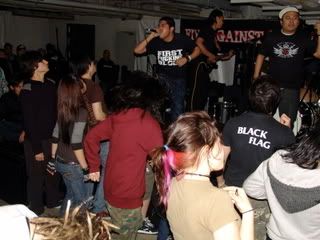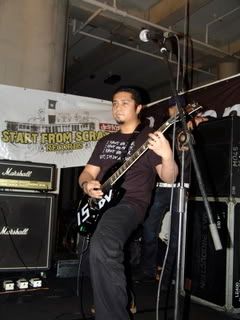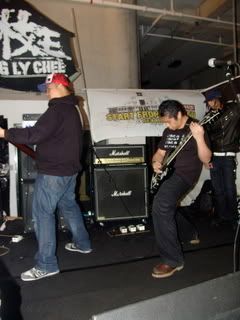 Headlining tonight was "Piledriver" who where visiting from the Philippines, playing full-on New York style hardcore! They put on an awesome show & I hope they make it out this way again soon.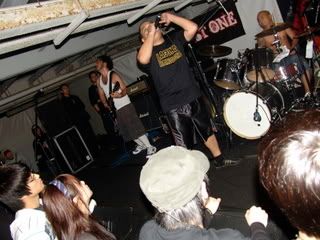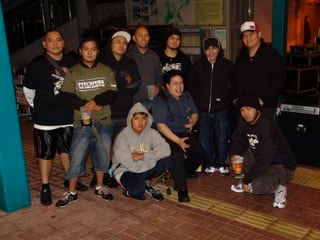 After the show I headed out to Wanchai to my favourite bar, AMAZONIA!
This place has the best house band in Hong Kong, they can play anything & make it sound as good as or better than the original! By this point i was pretty wasted, but Joe Hastings was in a far worse state as the pics below prove! we spent the next couple of hours singing along to The Ramones, Black Sabbath, Pink Floyd, Deep Purple, Sublime etc.
Goods times were had by all!